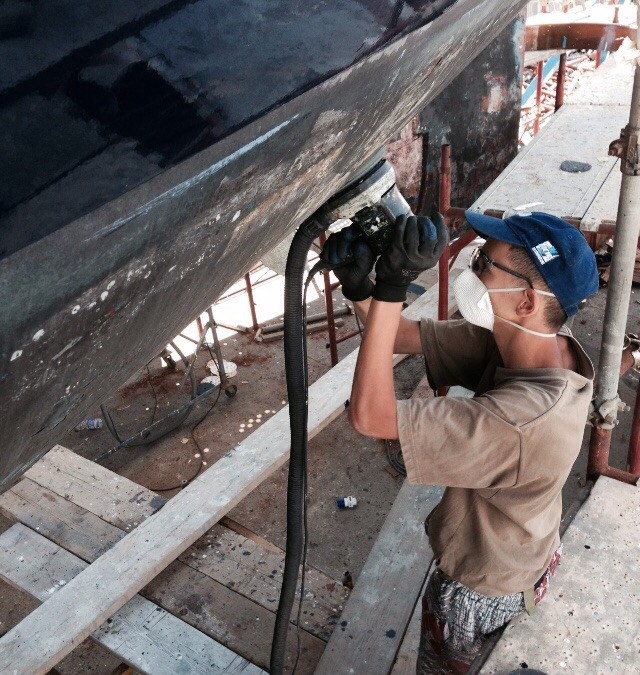 Last touches before leaving dock and returning in the water.
The adjustable table/platform is almost done, once its base settings are registered it will be possible to close the cockpit allowing wheelchairs to come aboard crossing it  without any risk of falling… I'm sure it'll also come quite handy during meals!
Ultimi giorni prima di tornare in mare dopo un inverno passato in cantiere. Il tavolo/piattaforma è quasi pronto, una volta registrata la sua base il pozzetto potrà essere chiuso permettendo alle carrozze di passarci sopra tranquillamente… e di funzionare regolarmente da tavolo durante i pasti!
Hull clearing and painting. While accessibilty works are in progress both on deck and below  the hull is getting a facelift . Almost there, come on!
Carenaggio e ritocchi. Mentre i lavori di accessibilità sopra e sottocoperta sono agli sgoccioli la carena si fa il maquillage. Dai che ci siamo!