Questo post è disponibile anche in:

Italian
Accessible Sail Boat
A SAILBOAT WITH NO BARRIERS
The Project
The project for a sail boat with no barriers comes from a bit of mishap and the fortuitous encounter with Cadamà
Two summers after the accident that tied me to a wheelchair I decided to take a three week cruise on a 54 feet non-accessible sailboat in the Dodecaneese. I left with some climbing gear, the J-protector cushion for my butt, my own capabilty to adapt and a huge wish to feel alive ( plus I guess a generous amount of recklessness). It soon became evident that things were not going to be easy, I felt like a bag of potatoes, totally usesless as an active partecipant in the life of the boat. From this very experience was born the idea of an sail boat enabling people with disabilities in general and paraplegics in particular to take on sailing, actually putting effort in the navigation. Not simply an accessible vessel but one where we could actually live aboard.
During 2014 winter I saw Cadamà for the first time and it was love at first sight. Wooden boats, with their beauty and poetry have always fascinated me and I could immediately see that with her dimensions wheelchair access was feasible and so the decision to undertake this project was taken.
All changes have been done in multiple steps following an empirical logic of trial and error. I had no clear idea of what exacly would aide me living on board nor of the phisical fatigue resulting for example from hoisting myself in a bosun-chair from the ward-room many times a day for a long period. One other major difficulty has been explaining the needs of a person in a wheelchair to artisans with a tradition, view and history of working on sail boats. It is amazing to see the different reactions of people seeing a paraplegic sailor, not all are welcoming. To all of this must be added the absolute will to enact all changes maintaining inalterated not only the beautiful lines and aestetic but also the spirit of this wonderful ketch
The first step has been to make Cadamà fully accessible through a dedicated carbon gangway, wide and with raised sides to keep the chair front wheels inside. It has removable handrails and is perfecly allineated to the deck thanks to custom made hooks. At it's arrival the lazarette has been brought to deck level and immediately beyond the cockpit protection has been eliminated. In presence of wheelchairs the cockpit is closed and brought to deck level while the step between the cockpit and the first deck-house has been covered by a ramp on port side. Main hatch has been enlarged to grant access to a maximim 67cms width wheelchair and from here a platform lift connected to the stair brings to the ward-room where it settles in the floor. A second elevator takes to the fully accessible owner cabin
While on cruise cocoon seats allow shifting between winches, wheel and hatch with the double purpose of locking the crewman in place while working and removing the need for the wheelchair on deck  thus keeping a lower  center of gravity and improving safety. The hatch has been widened and a lift connected to the stair allows access to the dinette and from here with a second elevator to the Owner's cabin with a fully accessible bathroom and toilet. For those who can not or wish not to leave the wheelchair two placements, one port side by the hatch and one starboard by the cockpit, have been created.
As said, accessibility on board has been reached through a day by day effort and is in continuous evolution. Next steps are the kitchen area and the refurbishment of the forward cabins and toilet.

A four minutes video to show life aboard Cadamà after accessibilty works were completed
Project details – belowdeck, sections and lift details.
Highlited in red are the accessibilty works. From the widened hatch a lift gets to the ward-room, and from here a second "compass" elevator brings to the Owner cabin. A project for a third elevator and the full refurbishment of the forward half of the boat is being evaluated.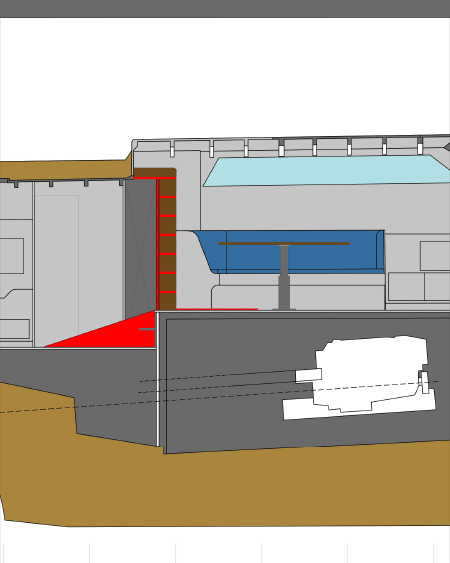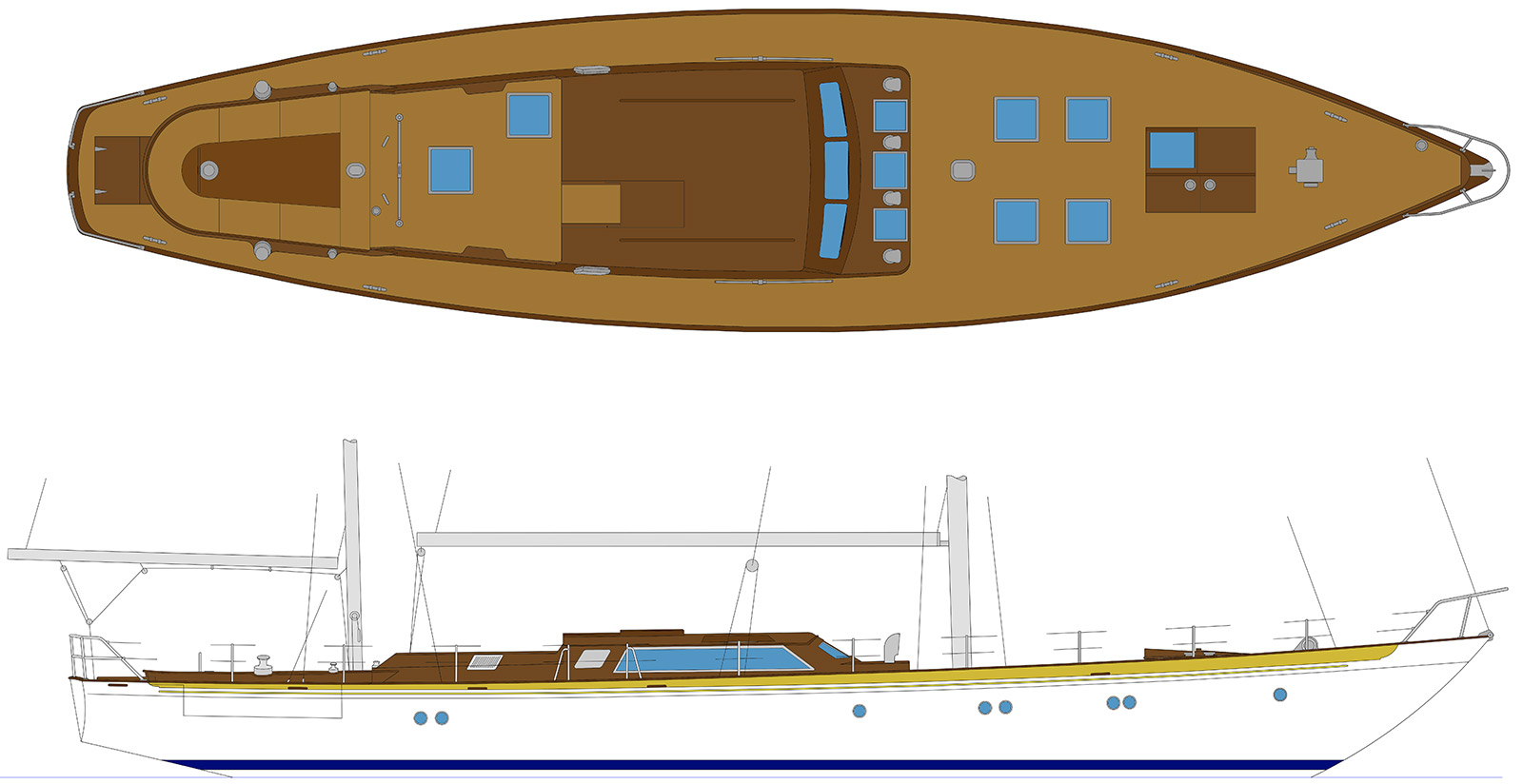 Questo post è disponibile anche in:

Italian