Questo post è disponibile anche in:
Italian
Accessible Sail Boat
A SAILBOAT WITH NO BARRIERS
The Project – deck
The aim of Cadamà accessible sail boat project is to enable people with disabilities in general and paraplegics in particular to take on sailing, actually putting effort in the navigation while on multiple days cruises.
The first step has been to make Cadamà fully accessible through a dedicated gangway. At it's arrival the lazarette has been brought to deck level and immediately beyond it the cockpit protection has been eliminated. In presence of wheelchairs the cockpit is closed and brought to deck level while the step between the cockpit and the first dog-house has been covered by a ramp on port side.
While on cruise cocoon seats allow shifting between winches, wheel and hatch with the double purpose of locking the crewman in place while working and removing the need for the wheelchair on deck  thus keeping a lower  center of gravity and improving safety. The hatch has been widened and a lift connected to the stair allows access to the dinette and from here with a second elevator to the Owner's cabin with a fully accessible bathroom and toilet. For those who can not or wish not to leave the wheelchair two placements, one port side by the hatch and one starboard by the cockpit, have been created.
Accessibility on board has been reached through a day by day effort and is in continuous evolution. Next steps are the kitchen area and the refurbishment of the forward cabins and toilet.

A four minutes video to show life aboard Cadamà after accessibilty works were completed
Project details – belowdeck, sections and lift details.
Highlited in red are the accessibilty works. From the widened hatch a lift gets to the ward-room, and from here a second "compass" elevator brings to the Owner cabin. A project for a third elevator and the full refurbishment of the forward half of the boat is being evaluated.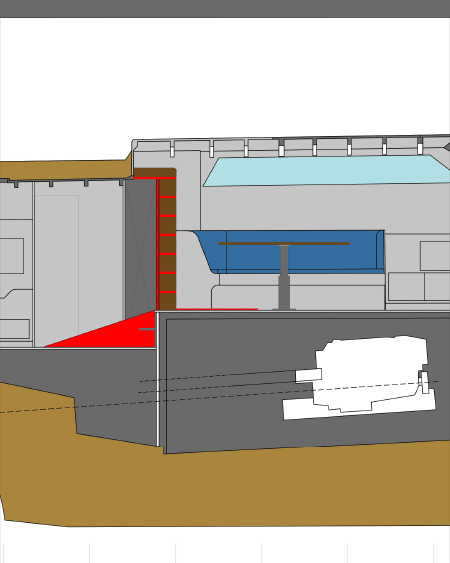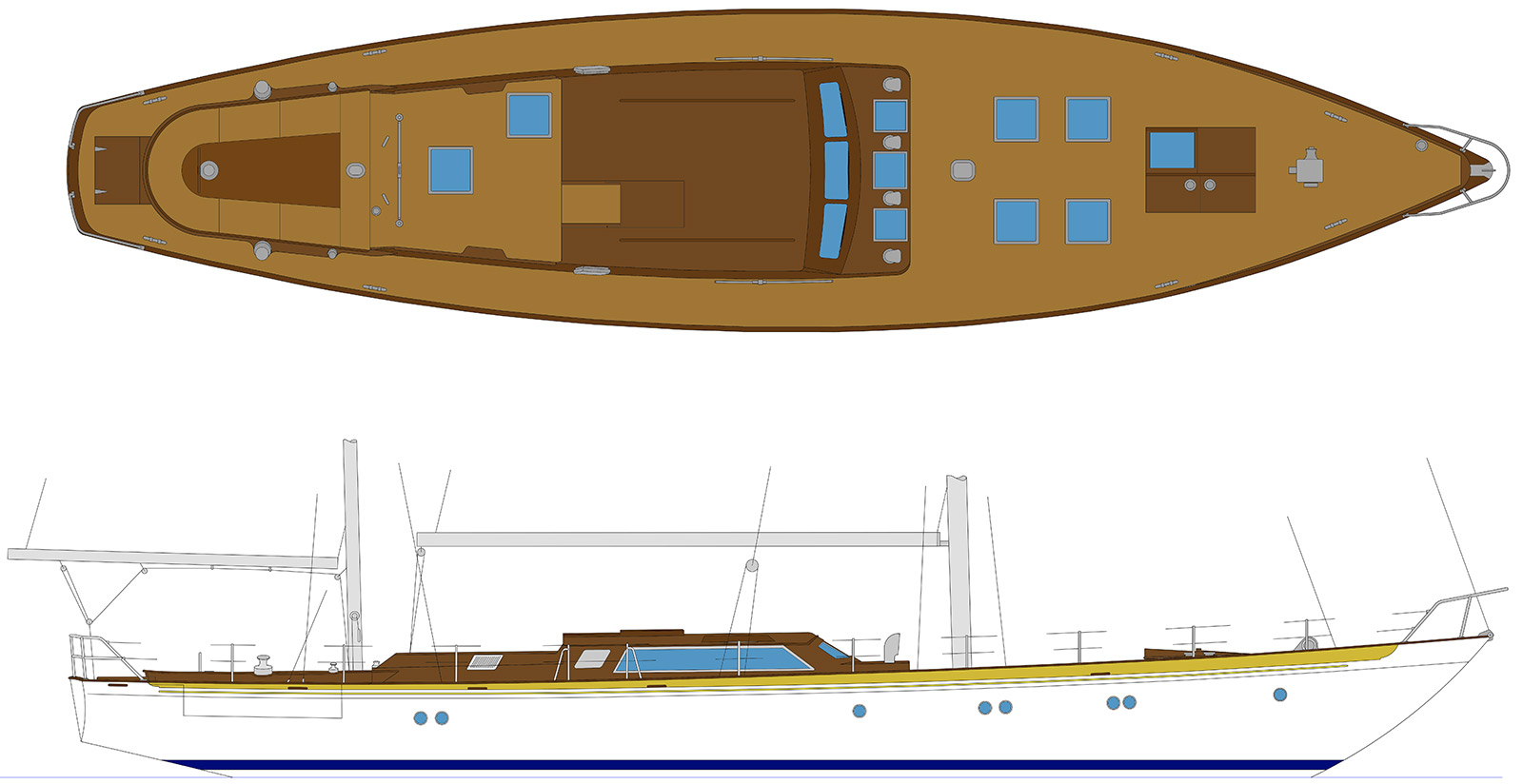 Questo post è disponibile anche in:
Italian